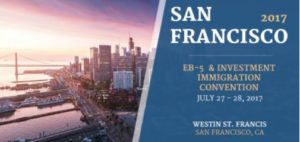 Edward Beshara, Managing Partner, will be speaking on a panel and sponsoring the EB5 Investors Magazine 2017 San Francisco EB-5 & Investment Immigration Convention that will take place at the Westin St. Francis hotel on July 27-28. The Convention is expected to host a gathering of top migration agencies, immigration attorneys, EB-5 industry professionals, regional centers.
Edward Beshara will be speaking on a panel titled "Agent Due Diligence – Project Failure: Pre and Post I-526 Approval" with other top industry professional.
Immigration Seminar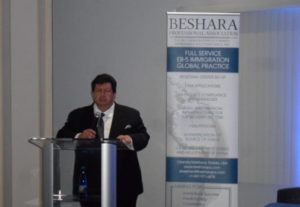 On July 18, 2017, Beshara Global Migration Law Firm in partnership with the Central Florida Brazilian American Chamber of Commerce (CFBACC) gave a Free Seminar titled "Approvable Solutions to Immediately Achieve your Visa Goals" (EB-5, L-1, E-2, EB-1, F-1), U.S. Tax Planning for Brazilians, Solutions for Problem Cases. Edward Beshara was the moderator and speaker on the panel. The panel consisted of substantially experienced and diverse professionals: John Gihon of Counsel to our firm, Andrea Almeida, our Brazilian Liaison, Gisele Goodwin CMB Regional Centers and Carolina Habash Tintos International LLC.
Space Coast Association of Realtor's Presentation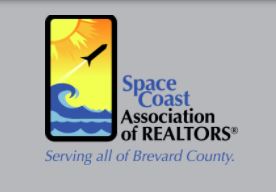 On July 19, 2017, Salvatore Joseph Picataggio Jr., Junior Partner at Beshara Global Migration Law Firm, spoke to Space Coast Association of Realtor's (SCAR) Global Committee to share approvable solutions for foreign home buyers to live and work in the U.S. He talked about several types of business immigration processes and strategies for Realtors with foreign clients

Grandparents and other extended relatives are exempt from President Trump's travel ban
The Supreme Court has rejected the Trump administration's effort to subject foreigners who are grandparents or cousins of Americans to the president's travel ban executive order, but the justices will allow the administration to block many refugees for now. Read the details here.
USCIS Stakeholder Teleconference for EB-5
U.S. Citizenship and Immigration Services (USCIS) held a stakeholder teleconference listening session on Thursday, July 13 to provide feedback on potential regulatory and policy changes for the EB-5 Regional Center Program. Here is a recap of the teleconference from IIUSA
DHS announced the delay of the effective date of International Entrepreneur Rule.
The Department of Homeland Security (DHS) is temporarily delaying the effective date of the International Entrepreneur Final Rule (82 FR 5238). This delay will provide DHS with an opportunity to obtain comments from the public regarding a proposal to rescind the rule pursuant to Executive Order (E.O.) 13767, "Border Security and Immigration Enforcement Improvements." Click here for the details of the Federal Register.
USCIS Releases New Form I-9 and New Handbook for Employers.
On July 17, 2017, the USCIS announced the release of a revised version of Form I-9, Employment Eligibility Verification.The revised version may be used immediately but it must be used no later than September 18, 2017.
USCIS to Resume H-1B Premium Processing for Certain Cap-Exempt Petitions.
U.S. Citizenship and Immigration Services (USCIS) will resume premium processing for certain cap-exempt H-1B petitions effective immediately. Premium processing will resume for petitions that may be exempt from the cap if the H-1B petitioner is:
* An institution of higher education;
* A non-profit related to or affiliated with an institution of higher education; or
* A non-profit research or governmental research organization.
USCIS Returns Unselected Fiscal Year 2018 H-1B Cap-Subject Petitions
USCIS announced on July 19, that it has returned all fiscal year 2018 H-1B cap-subject petitions that were not selected in our computer-generated random selection process. If you submitted an H-1B cap-subject petition between April 3 and April 7, 2017, and have not received a receipt notice or a returned petition by July 31, you may contact USCIS for assistance.
One-Time Increase in H-2B Nonimmigrant Visas for FY 2017
On July 19, 2017, the Departments of Homeland Security and Labor published a final rule increasing the numerical limit ("cap") on H-2B nonimmigrant visas by up to 15,000 additional visas through the end of fiscal year (FY) 2017. These visas are available only to American businesses which attest that they will likely suffer irreparable harm without the ability to employ all the H-2B workers requested in their petition. Read more here.
Useful Links: