Our Firm News
Edward Beshara, Managing Partner and Sal Picataggio, Junior Partner published an article on "Expedited U.S. visa processes for entry into the United States for Chinese EB-5 investors" in the EB5investors magazine November 2017 edition. To read the article click here
Lunch and Learn – AILA Central Florida Chapter – Friday, November 17th, 2017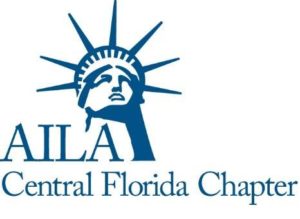 Edward Beshara, Managing Partner, was a featured presenter at the AILA (American Immigration Lawyers Association) Central Florida Chapter "Lunch and Learn" on November 17th, 2017, that took place at Webster University, downtown Orlando. Edward spoke about how an E-2 visa can lead to an EB-5 visa.


LDE LATIN AMERICA – November 24 & 25, 2017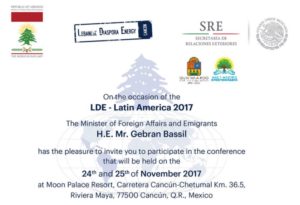 Edward Beshara, an American, Australian citizen of Lebanese Christian heritage, attended the Lebanese Diaspora Energy (LDE) on Friday and Saturday, November 24 and 25, 2017 in Cancun, Mexico.
The LDE is an initiative launched in 2014 to celebrate the Diaspora's success stories, promote the Lebanese heritage, provide a chance to share experiences, and enhance social/business relations.
The conference was very successful and was a great opportunity to meet with members of the Lebanese Government, representatives of the public and private sectors, bankers, businessmen, academics from many countries globally such as Brazil, U.S.A., Australia, Sweden, and Switzerland.
Coming Events
2017 AILA EB-5 Investors Summit – Friday, December 8 & 9, 2017


As a member of the AILA National EB-5 Conference Committee, Edward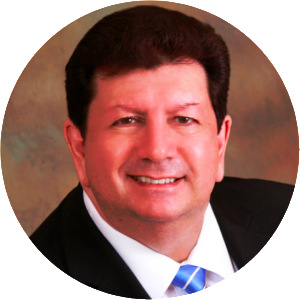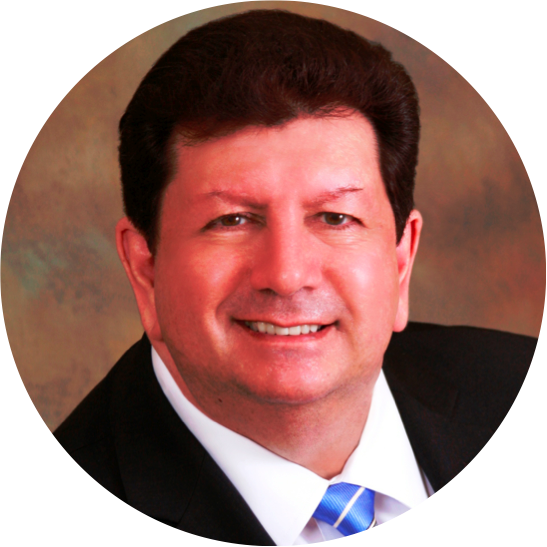 Beshara will be attending the 2017 AILA EB-5 Investors Summit. Beshara will also be a discussion leader and a speaker on a panel titled "Review of EB-5 Projects for the Individual Investor" with industry leaders Angelo A. Paparelli, Los Angeles, CA and Douglas D. Hauer, Boston, MA.
The panelists will provide a general framework for investors who require assistance in the due diligence review of immigration, business, and investment considerations of a particular EB-5 project.
EB5investor Magazine Las Vegas EB-5 & Global Investment Immigration Convention – January 26-27, 2018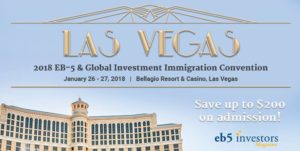 Edward Beshara will be a sponsor, a panel moderator and speaker at the EB5 Investors Magazine first conference of 2018: the Las Vegas EB-5 & Global Investment Immigration Convention at the luxurious Bellagio Resort & Casino in Las Vegas on Jan. 26-27, 2018.
The two-day networking and educational event, with more than 1,000 attendees, will feature a gathering of migration agents, regional centers, immigration and securities attorneys, developers, broker-dealers and other prominent EB-5 program stakeholders.
Immigration News
Appeals court lets Trump travel ban go partially into effect – Monday, November 14
A U.S. appeals court in California on Monday let President Donald Trump's latest travel ban go partially into effect, ruling the government can bar entry of people from six Muslim-majority countries with no connections to the United States. Source: Reuter
USCIS allowed applicants to resubmit their DACCA paperwork
The Department of Homeland Security's acting director, Elaine C. Duke, told the immigration agency to allow applicants to resubmit their paperwork if they have proof that they mailed their renewal in a timely manner and that the reason it missed the Oct. 5 deadline was because of Postal Service delays. Homeland Security issued the guideline in a statement Wednesday, November 15, 2017.
U.S. Department of State Issues December Visa Bulletin
U.S. Department of State – Bureau of Consular Affairs released the Visa Bulletin for the month of December 2017. The bulletin revealed a cutoff date of July 15, 2014, for Mainland-China born visa applicants, moving up two weeks from July 01, 2014 in the November Visa Bulletin. (View PDF)
USCIS Announces Cap for Final Three Fiscal Years for the CNMI
Tuesday, November 21, 2017, U.S. Citizenship and Immigration Services (USCIS) announced the number of visas the agency will grant for the last three fiscal years (FYs) of the Commonwealth of the Northern Mariana Islands (CNMI)-Only Transitional Worker (CW-1) program.
DHS decide to terminate the Temporary Protected Status (TPS) designation for Haiti
Tuesday, November 21, 2017, Acting Secretary of Homeland Security Elaine Duke announced her decision to terminate the Temporary Protected Status (TPS) designation for Haiti with a delayed effective date of 18 months to allow for an orderly transition before the designation terminates on July 22, 2019. Read more
New Cuba policy restricting travel and trade – November 10, 2017
The U.S. Departments of Treasury, Commerce, and State are publishing amended regulations in the Federal Register on November 9, 2017, which take effect immediately. Under the new rules, most individual visits to Cuba will no longer be allowed, and U.S. citizens will again have to travel as part of groups licensed by the Treasury Department for specific purposes, accompanied by a group representative. Read the summary here
Useful Links