Our Firm News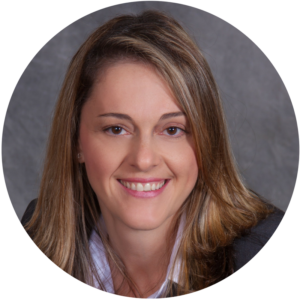 Fernanda Cortes has joined the Beshara Global Migration Law Firm team as an Associate Attorney. Fernanda is a native of Brazil. She speaks fluent Portuguese, English, Spanish and basic Italian. She holds a law degree from Cruzeiro do Sul University in Sao Paulo, Brazil and Florida A&M University College of Law in the US. In Brazil, she is licensed to practice law by the OAB (Ordem dos Advogados do Brasil). In the U.S. she is licensed to practice law by the Florida Bar. Prior to moving to the USA, she worked in the legal department of one of the biggest financial institutions in Brazil where later she became a business account manager.
Coming Events
Lunch and Learn – AILA Central Florida Chapter – Friday, November 17th, 2017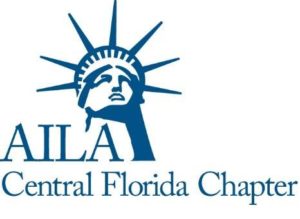 Edward Beshara, Managing Partner, will be the featured presenter at the AILA (American Immigration Lawyers Association) Central Florida Chapter Lunch and Learn on November 17th, 2017. Edward will be speaking about how and E-2 visa can lead to an EB-5 visa.
LDE LATIN AMERICA – November 24 & 25, 2017
Edward Beshara, an American, Australian citizen of Lebanese Christian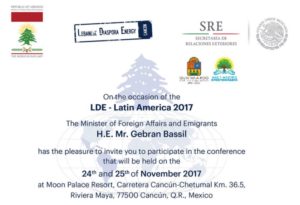 heritage, will be attending the Lebanese Diaspora Energy (LDE) on Friday and Saturday, November 24 and 25, 2017 in Cancun, Mexico.
The LDE is an initiative launched in 2014 to celebrate the Diaspora's success stories, promote the Lebanese heritage, provide a chance to share experiences, and enhance social/business relations.
The conference is a great opportunity to meet with members of the Lebanese Government, representatives of the public and private sectors, bankers, businessmen, academics from many countries globally such as Brazil, U.S.A., Australia, Sweden, and Switzerland.
Driven by his Phoenician ancestors' wanderlust, Edward would love to connect with other people of Lebanese origin.
2017 AILA EB-5 Investors Summit – Friday, December 8 & 9, 2017
As a member of the AILA National EB-5 Conference Committee, Edward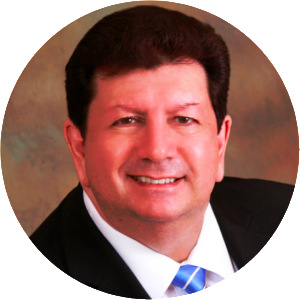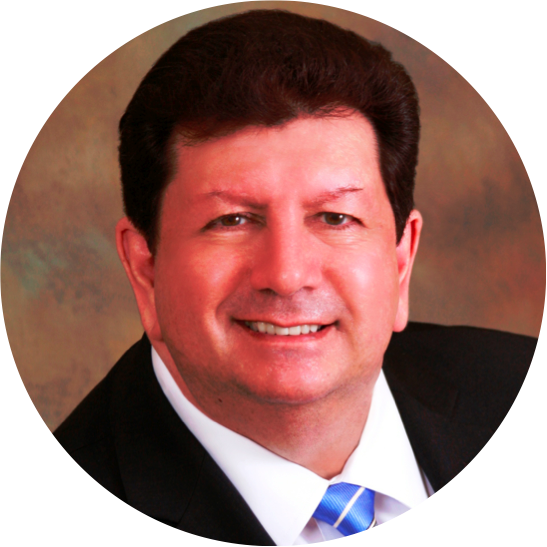 Beshara will be attending the 2017 AILA EB-5 Investors Summit. Beshara will also be a discussion leader and a speaker on a panel titled "Review of EB-5 Projects for the Individual Investor" with industry leaders Angelo A. Paparelli, Los Angeles, CA and Douglas D. Hauer, Boston, MA.
The panelists will provide a general framework for investors who require assistance in the due diligence review of immigration, business, and investment considerations of a particular EB-5 project.
Immigration News
EB-5 Immigrant Investor Program: Stakeholder Engagement from New York City– Tuesday, November 7
U.S. Citizenship and Immigration Services (USCIS) had a stakeholder engagement on Tuesday, November 7, from 1 to 2:30 p.m. Eastern to discuss the Immigrant Investor Program, the EB-5 program. USCIS officials provided program updates and answered non-case specific questions. Check notes and recording here
A bill to terminate the Diversity Immigrant Visa Program – November 7, 2017
Republicans in the House and Senate moved on a bill that would terminate the diversity immigrant visa program known as the "lottery visa", following reports that the man suspected of killing eight people in New York City last week entered the U.S. on such a visa.
Gov't Opposes States' Intervention In Travel Ban Appeal
The federal government last week opposed a group of states' motion to intervene in the Ninth Circuit appeal over President Donald Trump's latest travel ban blocking nationals from several predominantly Muslim countries from entering the U.S., pointing out that the states didn't participate in the lower court proceedings.
Source: Law360
US resumes visa processing in Turkey – November 6, 2017
The United States has resumed visa processing at its embassy in Turkey on a limited basis Monday following a dispute over the treatment of local US staff members. Turkey reciprocated the move and announced a resumption of limited visa processing at its diplomatic missions in the US via a statement on Twitter.
Source: CNN
Useful Links