Our Firm News
Mayor Dyer and CFBACC Meeting – February 27, 2018

Edward Beshara, Managing Partner, and Andrea Almeida, Brazilian Liaison attended a meeting with the officials of the Department of Economic and Commercial Promotion of the Consulate General of Brazil and CFBACC-Central Florida Brazilian American Chamber of Commerce in the Orlando City Hall with employees of the Department of Economic Development of the municipality. The meeting was part of Mayor Dyer's commitment to providing tools to help more Brazilian businesses to settle in Orlando. The meeting was followed by a networking lunch.
Edward and Andrea are Board Members of the CFBACC-Central Florida Brazilian American Chamber of Commerce.
Coming Events
Global Real Estate Council of Orlando Meeting – Feb 21, 2018

Sal Picataggio, Junior Partner, attended the ORRA Global Real Estate Council of Orlando meeting: "Planning and Building your Global Business" on February 21, 2018.
Beshara Global Migration Law Firm is a proud Affiliate of ORRA (Orlando Regional Realtor Association).

Coming Events
UF Law Alumni & Student Reception – March 7, 2018

Edward Beshara will be attending a reception with fellow Gator Law Grads and current University of Florida Levin College of Law Law students who are spending their Spring Break doing pro-bono Veteran Advocacy at Community Legal Services of Mid Florida.
Edward had his Juris Doctor from the University of Florida Levin College of Law (Gainesville, FL) and he is currently an Adjunct Professor of Business Immigration Law at the College of Law.
EB5Investors 2018 São Paulo EB-5 Expo – April 11 & 12, 2018
Edward Beshara was invited by the EB5Investors magazine to be a guest speaker on a panel during the 2018 São Paulo EB-5 Expo, an industry-wide immigration, and investment conference, that will take place at Sheraton São Paulo on April 11 – 12, 2018.
This two-day networking and educational event will host a gathering of leading regional centers, project developers, local migration agencies, immigration and securities attorneys, wealth managers and other prominent EB-5 program stakeholders.
Beshara Global Migration Law Firm has a full team that speaks Portuguese including lawyers and paralegals to better serve this growing demand.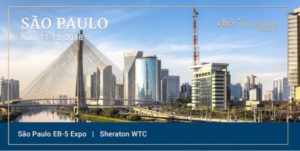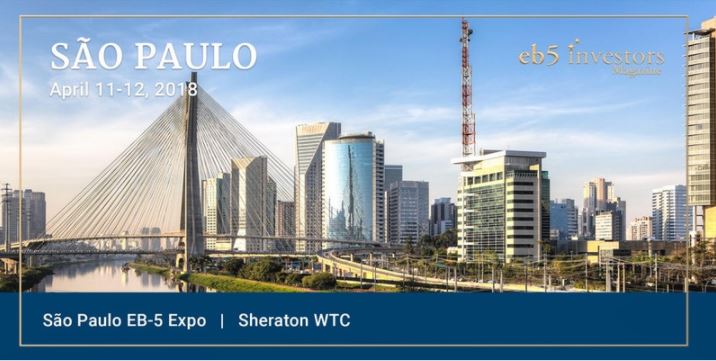 Immigration News
US Citizenship And Immigration Services Omit 'Nation Of Immigrants' From Mission Statement
On February 22, 2018, United States Citizenship and Immigration Services is changing its mission statement to eliminate a passage that describes the U.S. as "a nation of immigrants."  The removal of the phrase "nation of immigrants" was announced to agency staff in an email letter from Director L. Francis Cissna. Read the letter Here
USCIS issued a new policy memo updating guidance on the signature requirement.
U.S. Citizenship and Immigration Services (USCIS) announced today that petitioners and applicants who seek immigration benefits must provide a valid signature on forms submitted to the agency. In an effort to protect and safeguard the nation's immigration system and those who benefit from it, power of attorney signatures will no longer be accepted. If forms are filed by a corporation or other legal entity, they must be signed by an authorized person. The new policy is effective March 18, 2018. Read The Announcement, Read the Policy.
USCIS Released EB-485 Inventory Data as of January 2018
Inventory data is an important source to predict future movement of employment-based immigrant visa cut-off dates for various countries. India has recorded the most clogged individual country that has witnessed in the waiting numbers for pending EB-485 applications until now.
Extension of the Designation of Syria for Temporary Protected Status
The Department of Homeland Security (DHS) announces that the Secretary of Homeland Security (Secretary) is extending the designation of Syria for Temporary Protected Status (TPS) for 18 months, from April 1, 2018, through September 30, 2019. Read the Notice Here
Supreme Court Refuses White House's Request to Review DACA Injunction
The Supreme Court on Monday, February 26, 2018 declined an unusual White House request that it immediately decide whether the Trump administration can shut down a program that shields some 700,000 young undocumented immigrants from deportation. The move meant that the immigrants, often called "Dreamers," could remain in legal limbo for many months unless Congress acts to make their status permanent. Source New York Times
USCIS Strengthens Protections to Combat H-1B Abuses
On February 22, 2018, USCIS issued a policy memo to clarify requirements for H-1B visa petitions when employees work at a third-party worksite. When H-1B beneficiaries are placed at third-party worksites, petitioners must demonstrate that they have specific and non-speculative qualifying assignments in a specialty occupation for that beneficiary for the entire time requested on the petition. Read the memo Here
USCIS Completes Random Selection Process for H-2B Visa Cap for Second Half of FY 2018
On Feb. 21, U.S. Citizenship and Immigration Services (USCIS) began receiving H-2B cap-subject petitions for the second half of fiscal year 2018. During the first five business days, USCIS received approximately 2,700 H-2B cap-subject petitions requesting approximately 47,000 workers, which is more than the number of H-2B visas available. As a result, USCIS, in accordance with applicable regulations, conducted a lottery on Feb. 28 to randomly select enough petitions to meet the cap.
USCIS will reject and return the petitions and associated filing fees to petitioners that were not selected, as well as any cap-subject petitions received after Feb. 27. Read the memo Here
Supreme Court rules some immigrants can be detained indefinitely.
Immigrants can be held by U.S. immigration officials indefinitely without receiving bond hearings, even if they have permanent legal status or are seeking asylum, the Supreme Court ruled on February 27, 2018. Source: The Hill
ALERT: H-4 EAD Rescission Proposed Rule Publication Schedule Changed from February 2018 to June 2018
It appears the USCIS prepared an initial draft of its proposed rule with a schedule to publishing in February 2018 as published in the rulemaking agenda. However, USCIS learned that it needed to make a "significant economic analysis" which will take some time. Therefore, the USCIS has changed the schedule of publication of the "proposed rule" from February to June 30, 2018. The proposed rule may be published in the federal register with probably up to 90 days of comment period. It thus appears that the binding rule may not be published until next six months or so from now. Please stay tuned. Source: Immigration Law
State Department Updates Visa Reciprocity 
State Department updated "General, Birth, Death, Marriage, Divorce, Adoption, ID Card, Court/Prison, Police, Military, Travel, Post Contact, and Visa Services" document requirements for many and many countries since beginning this year. If you are applying for the immigrant visas, you should check with the State Department's Visa Reciprocity sites to make sure you comply with the changed reciprocities!
Alert: SAVE Goes Paperless starting May 1, 2018.
On May 1, 2018, the USCIS SAVE Program will no longer accept the paper G-845, Documentation Verification Request, or the paper G-845, 3rd Step Document Verification Request. As of that day, all verification requests must be submitted electronically.
Useful Links