Our Firm News
General Data Protection Regulations (GDPR) Notification
With the General Data Protection Regulation (GDPR) being implemented on May 25th, 2018, we want to ensure that we have your consent to stay in touch with you through occasional emails to send you legal updates, newsletters, greetings and client alerts.
At this point, you don't have to do anything to keep receiving our emails.
However, if you want to unsubscribe, please click on the unsubscribe link below which is a link available in all of our communications.
We look forward to keep serving you!
OCBA Installation Luncheon – May 24, 2018

Edward Beshara, Managing Partner and Eunjung (EJ) Jen, Associate Attorney, attended the OCBA Installation Luncheon on May 24, 2018, of Officers and Board Members for:
Orange County Bar Association
Legal Aid Society of the Orange County Bar Association, Inc.
Orange County Bar Association Foundation, Inc.
Orange County Bar Association Young Lawyers Section
Orange County Bar Association Paralegal Section.
The luncheon was a great opportunity to network with other colleagues from the Law Practice.
Coming Events
The Investment Migration Forum – June 4 to 6, 2018
Edward Beshara, Managing Partner will be attending the Investment Migration Council (IMC) Forum in Geneva June 4-6, 2018. The Investment Migration Forum is the must-attend trendsetting forum of the global investment migration industry, where all leading players unite to unveil the latest thinking, developments and new programs. Be part of this unique forum and experience first-hand valuable information and excellent networking with key professionals, government officials, academics and thought leaders.
Edward will have a key role at the Forum. He is the Co-Chair of the morning session on the U.S. on June 6, 2018, and will be introducing the guest speakers. He is also a speaker and moderator on two panels: "Immigration to the United States" and "The Growing Market for Citizenship and Residence Panel".
The Investment Migration Council (IMC) is the worldwide association for investor immigration and citizenship-by-investment, bringing together the leading stakeholders in the field and giving the industry a voice.
It will certainly be of interest for you to attend the Forum If you would like to hear RCbI industry insights first hand from key players and if you would like to meet with 300+ wealth managers, lawyers, financial advisers, migration agents, family offices and government officials from 45+ different jurisdictions. Please register.
Please visit http://investmentmigrationforum.org for all the information about the Forum agenda.
Looking forward to seeing you in Geneva!
2018 AILA Global Migration Section Forum – June 12, 2018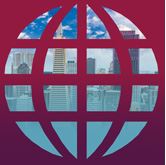 As a member of the Global Migration Section (GMS) steering Committee Edward Beshara, Managing Partner will be attending and speaking at the 2018 AILA Global Immigration Forum in San Francisco.
Edward is the Discussion Leader of a Panel titled: "The Global Gold Rush: Investor Visas and Citizenship Options". Joining him on the panel are Renê Ramos, São Paulo, Brazil; Valter Gencs, Riga, Latvia; Vivien Yu, Hong Kong, China and Ganesh Kalyanaraman, Sacramento, CA. The Panel will take place on Monday, June 12, 2018, at 4:15 PM.
Titled "Disrupting Business As Usual in the City by the Bay: Global Immigration Practice in a Restrictionist Era", the GMS 2018 forum will provide practitioners with cutting-edge information and practical advice on managing clients' global mobility needs in an environment of change. The forum will offer panels that focus on current corporate immigration challenges, as well as legislative changes around the globe.
Looking forward to seeing you in San Francisco!
2018 AILA Annual Conference on Immigration Law – June 13 to 16, 2018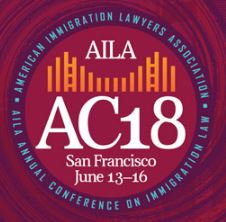 Edward Beshara, Managing Partner will be attending the AILA Annual Conference on Immigration Law "Building Bridges and Standing for Justice" in San Francisco.
The 2018 Annual Conference Program a great opportunity to sharpen your skills through thought-provoking discussions, as well as workshops and roundtables and also to network in formal and informal settings.
Conference registration and AILA hotel reservations are now open!
Immigration News
USCIS Updates Policy Manual on EB-5 Tenant Occupancy and Adjustment of Status Interview Waivers 
USCIS announced two updates to its Policy Manual. The first revises guidance on EB-5 cases involving tenant occupancy. USCIS will no longer accept tenant-occupancy models for filings on or after May 15, 2018. The second update revises guidance regarding adjustment of status interview guidelines and interview waivers, removing employment-based and fiancé(e)-based adjustment cases from the list of types of adjustment of status cases in which USCIS might waive the interview.
Proposed Rule to Remove International Entrepreneur Parole (IE Parole) Program
After all the delays, OMB finally approved the proposed rule to rescind the program ealier and it again took quite a while for the Trump Administration to decide to publish the proposed rule. This rule will be published in the federal register, but here is a copy of the proposed rule which is an advance copy. Read also read the USCIS announcement.
Automatic Termination of Optional Practical Training for F-1 Students If They Transfer to a Different School or Begin Study at Another Educational Level
USCIS reminds F-1 students on Optional Practical Training (OPT) that transferring to another school or beginning study at another educational level (for example, beginning a master's program after completing a bachelor's degree) automatically terminates their OPT as well as their corresponding employment authorization document (EAD).
Re-Registration Period Now Open for Temporary Protected Status for Nepal
U.S. Citizenship and Immigration Services (USCIS) announced today that current beneficiaries of Temporary Protected Status (TPS) under Nepal's designation who want to maintain their status through the effective termination date of June 24, 2019, must re-register between May 22, 2018, and July 23, 2018.
Re-registration procedures, including how to renew employment authorization documents (EADs), have been published in the Federal Register and on uscis.gov/tps.
USCIS to Recall Incorrectly Dated Green Cards
On May 14, 2018, USCIS will begin recalling approximately 8,543 Permanent Resident Cards (also known as Green Cards) due to a production error. The Green Cards were for approved Form I-751, Petition to Remove Conditions of Residence for spouses of U.S. citizens. The cards were printed with an incorrect "Resident Since" date and mailed between February and April 2018.
USCIS Completes Data Entry of Fiscal Year 2019 H-1B Cap Subject Petitions
USCIS has completed data entry for all fiscal year 2019 H-1B cap-subject petitions selected in our computer-generated random selection process. USCIS will now begin returning all H-1B cap-subject petitions that were not selected. Due to the high volume of filings, USCIS cannot provide a definite time frame for returning unselected petitions.
June 2018 Visa Bulletin Released – Almost no movement of cutoff dates.
Useful Links