Our Firm News
The Investment Migration Forum – June 4 to 6, 2018
Edward Beshara, Managing Partner, attended and Co-Chaired the Investment Migration Council (IMC) Forum in Geneva June 4-6, 2018. The Investment Migration Forum was attended by 310 delegates from 48 countries, 64 speakers, and 20 partners. Lots of exciting topics were discussed, latest thinking, developments and new programs were unveiled by leading players in the global investment migration industry. The forum was a great opportunity to experience first-hand valuable information and excellent networking with key professionals, government officials, academics and thought leaders.

Edward (centered in the middle of the panel) had a key role at the Forum. He was the Co-Chair and speaker of the morning session on the U.S. on June 6, 2018, which included many key guest speakers. He also was a speaker and moderator on two panels: "Immigration to the United States" and "The Growing Market for Citizenship and Residence Panel".
The Investment Migration Council (IMC) is the worldwide association for investor immigration and citizenship-by-investment, bringing together the leading stakeholders in the field and giving the industry a voice.
Edward with panelists: pictured from left to right Robert Kraft President of the IIUSA Board of Directors and Chairman and CEO of FirstPathway Partners; Chad Ellsworth, Partner, Fragomen Worldwide; Daniel Fulop, Managing Director, Related EB-5; Edward Beshara, Managing Partner Beshara Global Migration Law Firm; William A. Stock, Founding Partner, Klasko Immigration Law Partners, LLP; Irina Rostova, Founding Partner, Rostova Westerman Law Group, P.A.
2018 AILA Global Migration Section Forum – June 12, 2018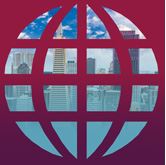 As a member of the Global Migration Section (GMS) steering Committee Edward Beshara, Managing Partner attended and was a discussion leader at the 2018 AILA Global Immigration Forum in San Francisco.
Edward moderated a Panel titled: "The Global Gold Rush: Investor Visas and Citizenship Options". Joining him on the panel are Renê Ramos, São Paulo, Brazil; Valter Gencs, Riga, Latvia; Vivien Yu, Hong Kong, China and Ganesh Kalyanaraman, Sacramento, CA. The Panel took place on Monday, June 12, 2018, at 4:15 PM. The panel was very well attended and attendees found the panel very informative and worthwhile.
The GMS 2018 forum provided practitioners with cutting-edge information and practical advice on managing clients' global mobility needs in an environment of change. The forum offered panels that focus on current corporate immigration challenges, as well as legislative changes around the globe.

2018 AILA Annual Conference on Immigration Law – June 13 to 16, 2018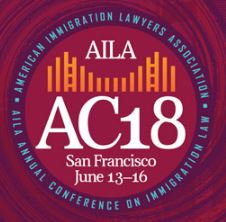 Edward Beshara, Managing Partner attended the AILA Annual Conference on Immigration Law "Building Bridges and Standing for Justice" in San Francisco.
The 2018 Annual Conference Program was a great opportunity to sharpen your skills through thought-provoking discussions, as well as workshops and roundtables and also to network in formal and informal settings.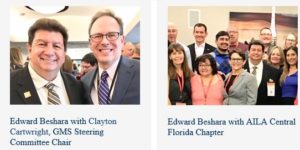 EB-5 Expedited Seminar – June 20, 2018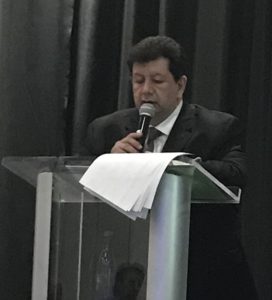 Edward Beshara hosted a Free Seminar on EB-5 Expedited Processing on June 20, 2018, at the I-Drive Nascar in Orlando.
The seminar was very well attended. The audience was very engaged and interested to learn more about the EB-5 expedited processing. All attendees found the seminar both informative and worthwhile.

Coming Events
2018 Los Angeles EB-5 Convention – July 23 & 24, 2018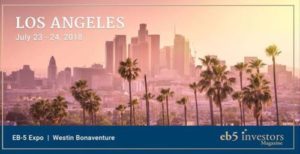 Edward Beshara was invited by EB5 Investors Magazine to be a speaker at the 2018 Los Angeles EB-5 Convention at The Westin Bonaventure Hotel and Suites on July 23-24, 2018 on a panel titled: "Material Change – What is it and when does it matter?"
This two-day educational, networking event will host a gathering of broker-dealers, developers, immigration and securities attorneys, migration agents, regional centers and other EB-5 program stakeholders.
Use the code EDWARDB100 to receive a U.S $ 100 discount on your registration.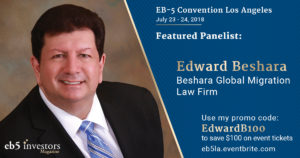 Immigration News
BREAKING NEWS: Supreme Court upholds travel ban
The Supreme Court has upheld President Donald Trump's travel ban.The ruling was 5-4 along partisan lines, with Chief Justice John Roberts writing for the conservative majority.
President Trump singed an Executive order to keep families together
The President signed an Executive Order on Wednesday, June 20, 2018, titled "Affording Congress an Opportunity to Address Family Separation." for undocumented immigrants crossing the border. The definition of "Child" and "Children" in the Executive Order includes children under the age of 18 and not 21.
USCIS to Recall 800 Incorrectly Printed EAD (Employment Authorization Documents) in I-589 Asylum/Withholding of Removal Proceedings.
On June 21, 2018, USCIS will begin recalling approximately 800 Employment Authorization Documents (EADs) that were issued in conjunction with Form I-589, Application for Asylum and for Withholding of Removal, which were granted by USCIS asylum officers. The cards contain a production error that transposed the first and last names of the individuals receiving the EADs. These cards were mailed to recipients in April and May 2018.
Cancellation of Removal on 10-Year Continuous Physical Presence in the United States.
Under the immigration statutes, this continuous physical presence can be broken under the stop-time rule when the period of continuous presence is "deemed to end . . . when the alien is served a written notice to appear, specifying, among other things, "[t]he time and place at which the [removal] proceedings will be held." §1229(a)(1)(G)(i). The federal lower courts, including federal court of appeals interpreted this provision broadly with their rulings that service of written notices even without the specific time and place for the removal proceedings could break such continuous residence rule and the alien would be not eligible for cancellation of removal even if he/she continuously was physically stayed in the country. Today, the Supreme Court of the United States overturned the lower courts rulings and sustained the appeal before the SCOTUS in Pereira v. Sessions. See SCOTUSBlog.
Update to Form I-797 Receipt Notices for Form I-751 and Form I-829
As of June 11, 2018, petitioners who file Form I-751, Petition to Remove Conditions on Residence, or Form I-829, Petition by Entrepreneur to Remove Conditions on Permanent Resident Status, will receive a Form I-797 receipt notice that can be presented with their Form I-551, Permanent Resident Card, as evidence of continued status for 18 months past the expiration date on their Permanent Resident Card.
USCIS Completes Lottery for Temporary Increase in FY 2018 H-2B Cap
On May 31, 2018, U.S. Citizenship and Immigration Services (USCIS) began receiving H-2B petitions under the temporary final rule increasing the numerical limit, or cap, on H-2B nonimmigrant visas by up to 15,000 additional visas through the end of fiscal year (FY) 2018.
In the first five business days of filing, USCIS received petitions for more beneficiaries than the number of H-2B visas available under the FY 2018 supplemental cap. Accordingly, regulations required USCIS to use a computer-generated selection process, commonly known as a lottery, to randomly select enough petitions to meet, but not exceed, the increased H-2B cap for FY 2018. USCIS ran this lottery on June 7, 2018, and on June 11, 2018, began issuing notifications to the petitioners that were selected.
Petitions accepted for processing will have a receipt date of June 11, 2018. Premium processing service for these petitions begins on that receipt date.
Re-Registration Period Now Open for Hondurans with Temporary Protected Status
U.S. Citizenship and Immigration Services (USCIS) announces today that current beneficiaries of Temporary Protected Status (TPS) under Honduras' designation who want to maintain their status through the effective termination date of Jan. 5, 2020, must re-register between June 5, 2018, and Aug. 6, 2018.
Re-registration procedures, including how to renew employment authorization documents, have been published in the Federal Register and on uscis.gov/tps.
SAVE Goes Completely Paperless
Starting June 1, benefit-granting agencies using U.S. Citizenship and Immigration Services' (USCIS) SAVE (Systematic Alien Verification for Entitlements) Program can no longer submit paper versions of Form G-845, Verification Request. Previously, agencies submitted paper forms to request immigration status verification and for additional verification requests. Now all agencies must submit their requests and institute additional verification electronically, drastically reducing case processing time.
USCIS Redesigns Citizenship and Naturalization Certificates
U.S. Citizenship and Immigration Services (USCIS) began issuing redesigned Certificates of Citizenship and Naturalization today, following a successful pilot in four USCIS field offices and one service center. The redesign of these eight certificates is one of the many ways USCIS is working to combat fraud and safeguard the legal immigration system.
Temporary Increase in H-2B Nonimmigrant Visas for FY 2018
On May 31, 2018, the Departments of Homeland Security and Labor published a temporary final rule (PDF) increasing the numerical limit ("cap") on H-2B nonimmigrant visas by up to 15,000 additional visas through the end of fiscal year (FY) 2018. These visas are available only to American businesses which, among other things, attest that they will likely suffer irreparable harm without the ability to employ all the H-2B workers requested in their petition.
USCIS Provides Historical National Average Processing Times for All USCIS Offices
In March 2018, USCIS redesigned how it displays and calculates its processing times. Recently, USCIS published the national average processing times for select forms for FY2014 through FY2018, as of January 2018. These processing times are based on the age of the workload that USCIS has awaiting adjudication (pending cases) and combines data from all the USCIS offices.
USCIS Expands Online Filing
U.S. Citizenship and Immigration Services (USCIS) announced today that Form N-565, Application for Replacement of Naturalization/Citizenship Document, and Form N-336, Request for a Hearing on a Decision in Naturalization Proceedings (Under Section 336 of the INA), can be filed online.
DHS Seeks Comments on Proposed Rule to Remove the International Entrepreneur Rule
The Department of Homeland Security (DHS) is seeking public comments on a proposed rule to end a program that allows certain foreign entrepreneurs to be considered for parole to temporarily come to the United States to develop and build start-up businesses here, known as the International Entrepreneur Rule (IE Final Rule).
Read the notice of proposed rulemaking published in the Federal Register on May 29, 2018: Removal of the International Entrepreneur Parole Program. The public has until June 28, 2018 to comment. To submit comments, follow the instructions in the notice.
Useful Links: