Our Firm News
2018 Los Angeles EB-5 Convention – July 23 & 24, 2018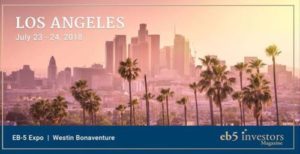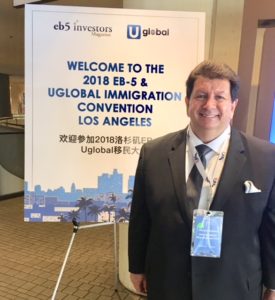 Edward Beshara attended the EB5 Investors Magazine conference 2018 Los Angeles EB-5 Convention at The Westin Bonaventure Hotel and Suites on July 23-24, 2018.
Edward was also a speaker on a panel titled: "Material Change – What is it and when does it matter?" with other industry leaders. The panel was very well attended and the audience found the information both informative and worthwhile.
This two-day educational, networking event hosted a gathering of broker-dealers, developers, immigration and securities attorneys, migration agents, regional centers and other EB-5 program stakeholders.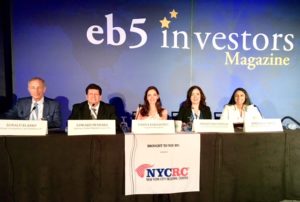 Edward Beshara, Beshara Global Migration Law Firm; Ron Klasko, Klasko Immigration Law Partners; Annaluisa Padilla, Law Office of Annaluisa Padilla; Parisa Karaahmet, Fragomen; Rebecca Singh, Law Offices of Mona Shah.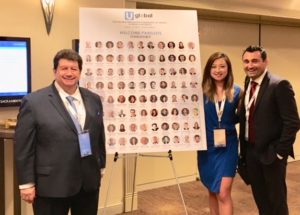 Edward Beshara with Australian Attorney and Maltese Australian Delegate.
Edward Beshara with the Prime Minister of Malta, Mr. Joseph Muscat.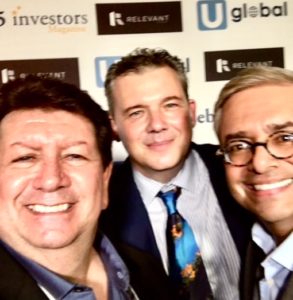 Edward Beshara with Ash Hebdige, International Relations Manager for EB5investors.com and Osvaldo Torres, Securities Attorney, Torres Law.
Orlando University of Florida Law Alumni Networking Event – July 17, 2018

Edward Beshara, Managing Partner and adjunct professor at the University of Florida Levin College of Law, attended the University of Florida Alumni Networking Event.
The Event was a great opportunity to connect with old and new colleagues and learn more about the University of Florida recent accomplishments and its quest to become a Top 10 Public Law School.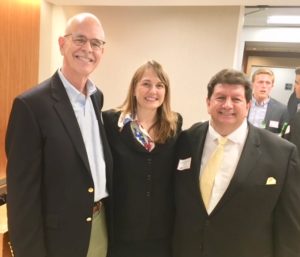 Edward Beshara with the University of Florida Dean Laura Rosenbury and a classmate of Edward Beshara, Russel Divine.
Coming Events
FREE Seminar on U.S. Immigration and Real Estate – August 22, 2018

In Cooperation with the Central Florida Brazilian American Chamber of Commerce (CFBACC)
What: U.S. Immigration and Real Estate
How can the purchase of Real Estate assist with the E-2 and/or EB-5 investment requirements?
Learn also about the benefits of membership with the CFBCC
When: On Wednesday, August 22, 2018, from 10:00 AM EST.
Where: I-DRIVE NASCAR (5228 Vanguard Street, Orlando Florida 32819)
RSVP: Click the link Here to register. Space is Limited
Seminar Hosts:
Edward Beshara, Managing Partner of Beshara Global Migration Law Firm based in Orlando Florida.
Edward has been exclusively practicing U.S. business immigration law for over 35 years and EB-5 for 27 years. He is an active member of Invest in the USA and serves on its New EB-5 Markets Committee and Best Practices Committee.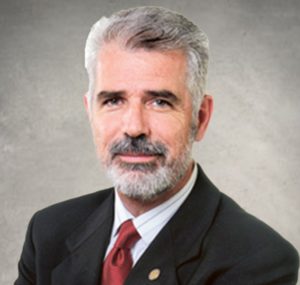 Miguel Kaled, a well known and respected in the Central Florida Business Community Real Estate Developer, Residential and Commercial Realtor, and International Business Developer.
Currently, Miguel is working on several residential development projects in the metro Orlando area.
Global Real Estate Welcome Reception – August 7, 2018

Edward Beshara, Managing Partner, will be attending the Global Real Estate Welcome Reception that is hosted by moneycorp USA. The event is a great opportunity to network with Global Agents.
This event is to host the Global Real Estate agents from throughout the State and Internationally who will be attending the Florida Realtor® Conference & Expo in Orlando, FL.
Global Alliance Association of Realtors Seminar – August 15, 2018

Edward Beshara, Managing Partner, will be speaking at the Global Alliance Committee (Osceola County Association of Realtors) on a panel that will discuss EB-5 visas and Immigration and more.
Immigration News
President Trump again threatens government shutdown over immigration
The House passed FY 2019 appropriation bills at a committee level which have yet to be passed on the full House floor. Government Executive reported President's threat to shut down the government in a tweet which stated that he will be "willing to "shut down" government if the Democrats do not give us the votes for Border Security, which includes the Wall! Must get rid of Lottery, Catch & Release etc. and finally, go to system of Immigration based on MERIT! We need great people coming into our Country!". Reportedly, the Congress has only 11 legislative session days before their summer recess.
The House committee bill includes elimination of per country annual employment-based immigrant quota provision from the Immigration Statute. Should there be a government shut down, a number of immigration programs will be affected. Stay tuned.
State Department Initiates Revision of the Form DS-156E, E Nonimmigrant Treaty Trader (E-1)/Investor (E-2) Visas
The State Department officially published a notice on July 23, 2018, proposed revision of DS-156E form for visa application before the Department of State. The purpose of this notice is to allow 60 days for public (up to September 21, 2018) comment preceding submission of the collection to OMB.
Alert for Employers: ICE Has Been Intensifying I-9 Audits and NOIs for Businesses
U.S. Immigration and Customs Enforcement's (ICE) Homeland Security Investigations (HSI) announced on July 24, the results of a two-phase nationwide operation in which I-9 audit notices were served to more than 5,200 businesses around the country since January.
USCIS Continues to Expand Digital Delivery of FOIA Requests
USCIS introduced on July 24, the second phase of the Freedom of Information Act (FOIA) Immigration Records SysTem (FIRST), which will allow all FOIA requestors to track their requests through a USCIS online account and receive their documents digitally
Extension of the Temporary Protected Status (TPS) designation for Somalia.
On July 17, 2018, Secretary of Homeland Security Kirstjen M. Nielsen has announced her determination that an extension of the Temporary Protected Status (TPS) designation for Somalia is warranted pursuant to the Immigration and Nationality Act. After carefully reviewing conditions in Somalia with interagency partners, Secretary Nielsen determined the ongoing armed conflict and extraordinary and temporary conditions that support Somalia's current designation for TPS continue to exist. Therefore, pursuant to the statute, she has extended Somalia's TPS designation for 18 months.
Useful Links: