Join us for a FREE Seminar on Wednesday, August 22, 2018
In cooperation with the Central Florida Brazilian American Chamber of Commerce (CFBACC)
What: U.S. Immigration and Real Estate
How can the purchase of Real Estate assist with the E-2 and/or EB-5 investment requirements?
Learn also about the benefits of membership with the CFBCC
When: On Wednesday, August 22, 2018, from 10:00 AM EST
Location: I-Drive NASCAR – 5228 Vanguard Street, Orlando, FL 32819
RSVP: Click the link Here to register. Space is Limited
Seminar Hosts:
Edward Beshara
, Managing Partner of
Beshara Global Migration Law Firm
based in Orlando Florida.
Edward has been exclusively practicing U.S. business immigration law for over 35 years and
EB-5
for 27 years. He is an active member of Invest in the USA and serves on its New EB-5 Markets Committee and Best Practices Committee.
He is past president of the American Immigration Lawyers Association's Central Florida Chapter. Beshara is a member of the Advisory Committee of the Investment Migration Council in Geneva, Switzerland. He has been an adjunct professor of Business Immigration Law and Practice at the University of Florida Levin College of Law.
He is among the Top 25 EB-5 Immigration Attorneys in the EB5 Investors Magazine's annual issue. He has been a speaker on many national and global EB-5 panels and author of many EB-5 articles.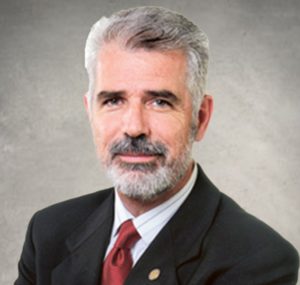 Miguel Kaled has over 30 years of professional experience including 15 years in the Brazilian Army as an officer, formal security advisor to the President of Brazil, and consultant to several Brazilian federal judges. As a professionally trained Civil Engineer, he has worked with worldwide engineering corporations such as Stantec Engineering, Huitt-Zollars, RTKL and Morris Architects.
This varied experience has benefited his clients greatly when working on large complex development projects. As a result, Miguel is very well known and respected in the Central Florida Business Community as a Real Estate Developer, Residential and Commercial Realtor, and International Business Developer.
Currently, Miguel is working on several residential development projects in the metro Orlando area; most recently SoHo at Lakeside, an 88-unit townhome development in the Saint Cloud/Kissimmee area, a medical building in Ocoee and a fractional project in the Orlando entertainment area.
Miguel cares about his community and has been heavily involved in community organizations through the years. He currently serves as the Vice President in charge of International & Political Affairs with the Brazilian Chamber of Commerce.
Miguel is fluent in Portuguese and Spanish and has a large network of service providers is Central Florida whom he works closely with. He can help you with every step of your Real Estate transaction. No project is too big or too small! Miguel's clients all receive the same level of expert advice whether a small residential move or a large investment project.