Attorneys & International Liaisons
Robin Mulack is the Legal Administrator / Senior Paralegal. She is a native Floridian and has over 25 years of business management experience.  Her role is to ensure the delivery of high-quality legal service.  Additionally, she oversees the day to day operations and training of staff for the law firm.  Robin is the case manager for many family and business immigration cases.  Robin's knowledge and analytical skills are utilized for interpreting data for investor and employment-based visas or complex cases.   She has been our law firm for over 10 years and is a member of the OCBA Paralegal Section.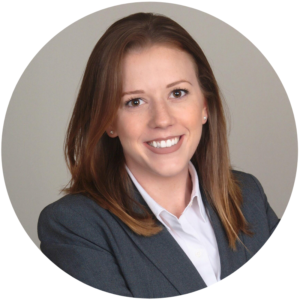 Brittany Rulli

Legal Assistant and Paralegal
P: (407) 571-6878 Ex: (6815)
Email: brittany@besharapa.com
Brittany Rulli  Brittany Rulli is the Legal Assistant/ Paralegal. She is originally from Pittsburgh, Pennsylvania and graduated from University of Central Florida in 2017 with a bachelor's degree in Pre-Law. She has been focusing on Immigration and International Law since she graduated.
She is skilled at the challenges in Immigration Law. She is familiar with all facets of paralegal. She is comfortable working with clients, attorneys, and multitasking complex assignments and deadlines