Attorneys & International Liaisons
Fernanda Cortes is an associate attorney with Beshara P.A. She is a native of Brazil where she lived until 2005. Being an immigrant is one of the reasons that led her to seek for the field of immigration where she can help clients to achieve their own immigration goals.
She is a licensed attorney in Brazil since 2002 and a licensed attorney in the U.S. by the Florida Bar.
She is a member of the American Immigration Lawyers Association and of the Orange County Bar Association. She speaks fluent Portuguese, English, Spanish and basic Italian. Prior to moving to the USA, she worked in the legal department of one of the largest financial institutions in Brazil where later she became a business account manager.
Fernanda Cortes é advogada associada da Beshara P.A. Ela é uma nativa do Brasil, onde viveu até 2005. O fato de ser uma imigrante é uma das razões que a levou a procurar o campo da imigração, onde ela pode ajudar os clientes a alcançar seus próprios objetivos de imigração.
Ela é membro da American Immigration Lawyers Association (AILA) e da Orange County Bar Association (OCBA). Ela é uma advogada licenciada no Brasil desde 2002 e também uma advogada licenciada nos EUA pelo Flórida Bar. Ela fala fluentemente português, inglês, espanhol e italiano básico. Antes de se mudar para os EUA, ela trabalhou no departamento jurídico de uma das maiores instituições financeiras do Brasil, onde mais tarde se tornou gerente de contas comerciais.
Robin Mulack is the Legal Administrator / Senior Paralegal. She is a native Floridian and has over 25 years of business management experience.  Her role is to ensure the delivery of high-quality legal service.  Additionally, she oversees the day to day operations and training of staff for the law firm.  Robin is the case manager for many family and business immigration cases.  Robin's knowledge and analytical skills are utilized for interpreting data for investor and employment-based visas or complex cases.   She has been our law firm for over 10 years and is a member of the OCBA Paralegal Section.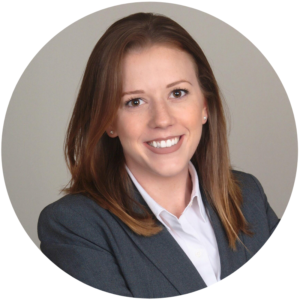 Brittany Rulli

Legal Assistant and Paralegal
P: (407) 571-6878 Ex: (6815)
Email: brittany@besharapa.com
Brittany Rulli  Brittany Rulli is the Legal Assistant/ Paralegal. She is originally from Pittsburgh, Pennsylvania and graduated from University of Central Florida in 2017 with a bachelor's degree in Pre-Law. She has been focusing on Immigration and International Law since she graduated.
She is skilled at the challenges in Immigration Law. She is familiar with all facets of paralegal. She is comfortable working with clients, attorneys, and multitasking complex assignments and deadlines