Attorneys & International Liaisons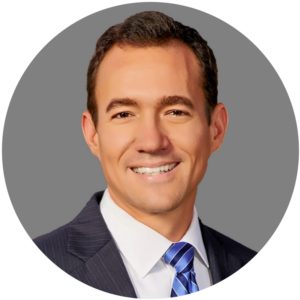 John Gihon

Of Counsel Attorney
Board Certified Immigration & Nationality Law Attorney
P: (407) 571-6878
Email: john@besharapa.com
John Gihon, of Counsel to BESHARA P.A., is board certified in Immigration and Nationality law by The Florida Bar.  John practices exclusively immigration law in administrative, state court and federal court.  He currently serves as Executive Vice Chair of the American Immigration Lawyer's Association (AILA) Central Florida Chapter.
John previously worked for the U.S. Immigration and Customs Enforcement (ICE) here in Orlando, Florida. John's expertise is with removal/deportation proceedings including those involving aggravated felonies, drug trafficking, and other criminal offenses.  He is skillful and accomplished in cases involving removal/deportation relief including asylum, withholding of removal, cancellation of removal and waivers of inadmissibility. John has been a panelist and guest speaker at many immigration and criminal law events in Florida and nationwide and has provided training to criminal and immigration attorneys throughout the country.
Eunjung (EJ) Jen, Associate Attorney, has been a member of BESHARA, P.A. since 2017, practicing business and family immigration law. Eunjung is a native Korean, also fluent in Mandarin Chinese. Eunjung uses her language skills and knowledge of Western and Asian culture to assist and represent clients. Eunjung received her LLB from Peking University Law School. She obtained her LL.M from the University of Illinois College of Law at Urbana-Champaign. Prior to joining BESHARA, P.A., Eunjung practiced corporate business law with a global semiconductor company in Seoul, Korea, where she provided legal advice and handled a variety of commercial matters internationally. Eunjung is admitted to practice law in New York.
전은정 변호사는 BESHARA, P.A. 로펌의 이민법 전문 변호사입니다. 전은정 변호사는 한국에서 태어났으며, 중국어에도 능통합니다. 전은정 변호사는 서양 및 동양 문화에 대한 깊은 이해와 능통한 언어 실력을 통해 세계 각국의 고객에게 이민법 자문을 제공하고 있습니다. 전은정 변호사는 중국 북경대학교 법과대학을 졸업하고 미국 일리노이 주립대학교 로스쿨에서LL.M 학위를 받았으며, 뉴욕 주 변호사 입니다. 또한, 전은정 변호사는 BESHARA, P.A. 로펌에 입사하기 이전에 글로벌 반도체 회사인 SK Hynix의 해외법무팀 변호사로서 각종 국제 회사법 업무를 관장한 바 있습니다.
全垠贞律师在2017年加入BESHARA, P.A.。全律师出生于韩国首尔,也擅长于普通话。全律师通过西方于东方文化的理解以及普通话与韩语能力来提供移民法律咨询服务。全律师毕业于北京大学法学院,获得法律学士学位。之后在美国伊利诺伊大学香槟分校获得法律硕士学位。全律师是纽约州执照律师。加入我所之前,全律师曾就职于世界着名半导体公司SK海力士的海外法务部担当国际公司法业务。
Fernanda Cortes is a native of Brazil. She speaks fluent Portuguese, English, Spanish and basic Italian. She holds a law degree from both Brazil and US. In Brazil, she is licensed to practice law by the OAB (Ordem dos Advogados do Brasil). In the U.S. she is licensed to practice law by the Florida Bar. Prior to moving to the USA, she worked in the legal department of one of the biggest financial institutions in Brazil where later she became a business account manager.
Fernanda Cortes é  advogada licenciada pela OAB (Ordem dos Advogados do Brasil) e também  é advogada licenciada no estado da Florida pelo Florida Bar. Fernanda Cortes fala fluentemente Portugues, Inglês, Espanhol e Italiano básico. Antes de mudar para os EUA, ela trabalhou na área jurídica do Banco Itaú onde eventualmente ela se tornou gerente de contas de pessoa jurídica.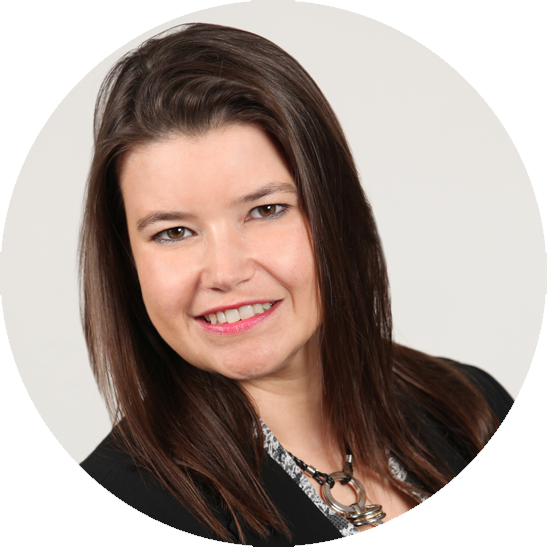 Andrea Almeida
Brazilian Liaison and Paralegal
P: (407) 571-6878 Ex: (6815)
Email: andrea@besharapa.com
Andrea Almeida is originally from Brazil. She is fluent in Portuguese, Spanish, and English. She has over 10 years of experience in the legal field. She is highly involved in the community and serves on the Central Florida Brazilian American Chamber of Commerce Board (CFBACC), among other organizations in Orlando, Florida.
Com mais 16 anos de experiencia na área legal e gestão de negócios, Andrea Almeida, Paralegal, e formada em Administração de Empresas com concentração na área financeira pela University of Central Florida (UCF). Sua experiencia inclui a área de litígio comercial e imigração Americana. Andrea Almeida é fluente em Português e Espanhol. Ativa na comunidade de Orlando, serve em varias juntas do conselho como Camara de Comercio Brasileira Americana da Florida Central (CFBACC), , Plantation Garden e Community  Devevolpement Block Grant (CDBG) Committee  na Cidade de Orlando.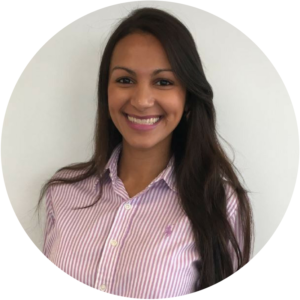 Rosane Scott

Brazilian Liaison and Paralegal
P: (407) 571-6878 Ex: (6821)
Email: rosane@besharapa.com
Rosane Scott is an experienced paralegal. She has been with BESHARA P.A. since 2016 focusing on EB-5 and immigration law helping clients from Brazil conducting due diligence on Brazilian documents, preparing translations along with other immigration petitions.
Rosane has a Bachelor of Law from Estacio de Sa University in Brazil in 2009 and a Paralegal Certificate from Rollins College in 2016. Rosane has over 6 years of experience practicing family and immigration law. Furthermore, she is fluent in three different languages: Portuguese, English and Spanish.
Rosane Scott é uma paralegal experiente. Ela trabalha na BESHARA P.A. desde 2016, com foco em EB-5 e lei de imigração, ajudando clientes do Brasil a conduzir com devida diligência documentos brasileiros, preparando traduções junto com outras petições de imigração.
Rosane se graduou em Bacharel em Direito pela Universidade Estacio de Sa no Brasil em 2009 e obteve seu certificado de Paralegal pelo Rollins College em 2016. Rosane tem mais de 6 anos de experiencia praticando direito de familia e imigracao. Além disso, ela fala com desembaraco três línguas diferentes: Português, Inglês e Espanhol.